Goodwill of Western and Northern CT
Mission driven work for a brand on a mission
Services:
Web
Photography
Video
Media
Creative Services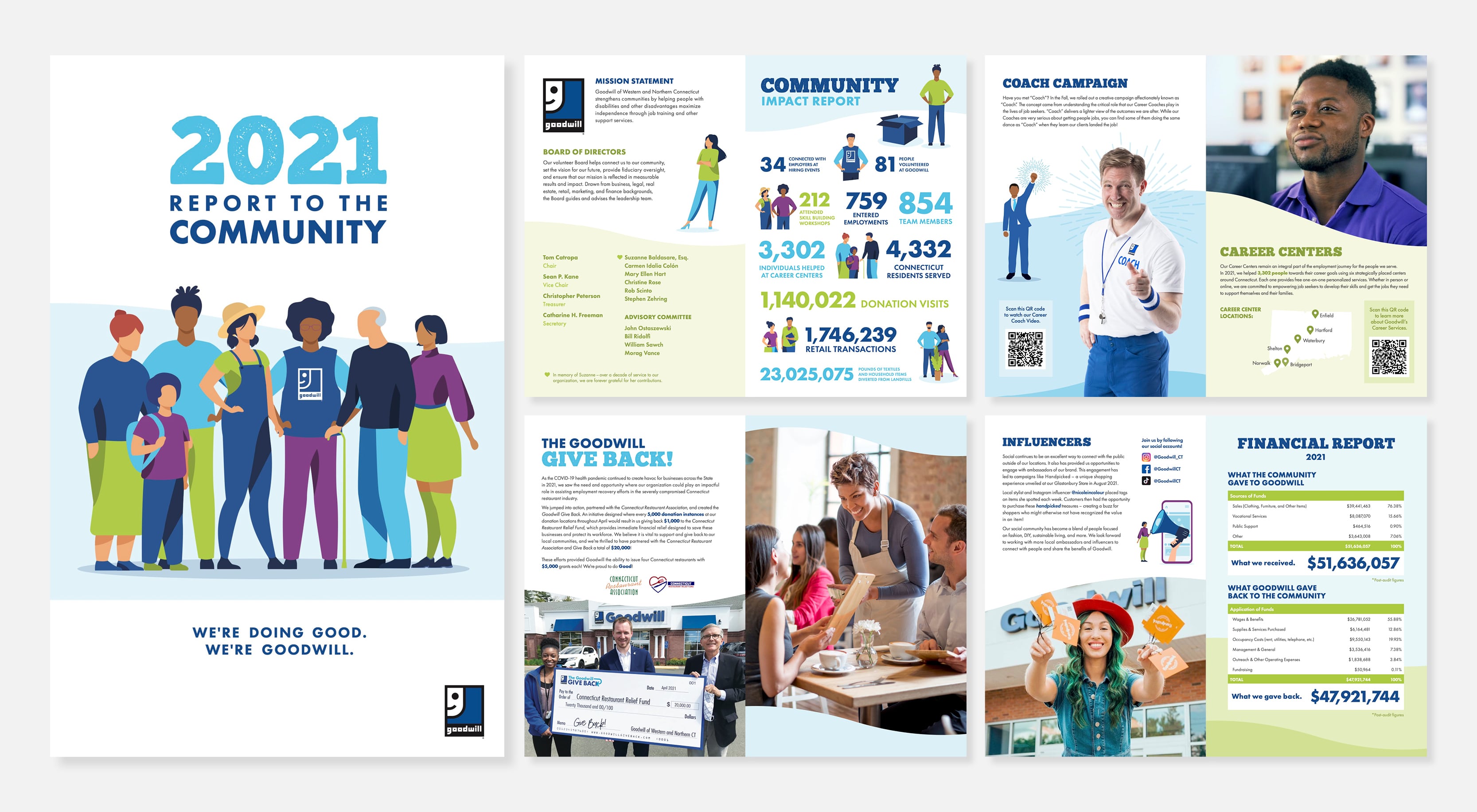 Overview
Goodwill may be known for donations and thrifty shopping, but their mission is to provide job training and advancement opportunities, mainly through their career centers. Goodwill is helping to reduce economic disparities by helping job seekers eliminate barriers to employment.
Our Approach
Goodwill came to GO with a goal – to build awareness of the career center and explain how donating and shopping at Goodwill is a philanthropic decision connected to services that improve lives. From the original campaign, "This is what good will do," to our most recent one, "We're on a mission," GO worked with the organization to develop a total of four campaigns each incorporating print, video, interactive, and outdoor advertising. Goodwill continues to work with GO today, with great success with their mission-focused campaigns.
Mission Accomplished
Here is a year over year comparison on the success of the campaigns.
impact
18%
Website traffic increase
38%
Find a Goodwill Location button clicks increase
6.2%
Location Searchers increase
18%
Total Website Goal Completions increase