Guardian Pet Foods
Discovering authentic ways to reach consumers and retailers while helping pets live their best lives
Services:
Digital Marketing
Photography
Email Marketing
Video
Media
Creative Services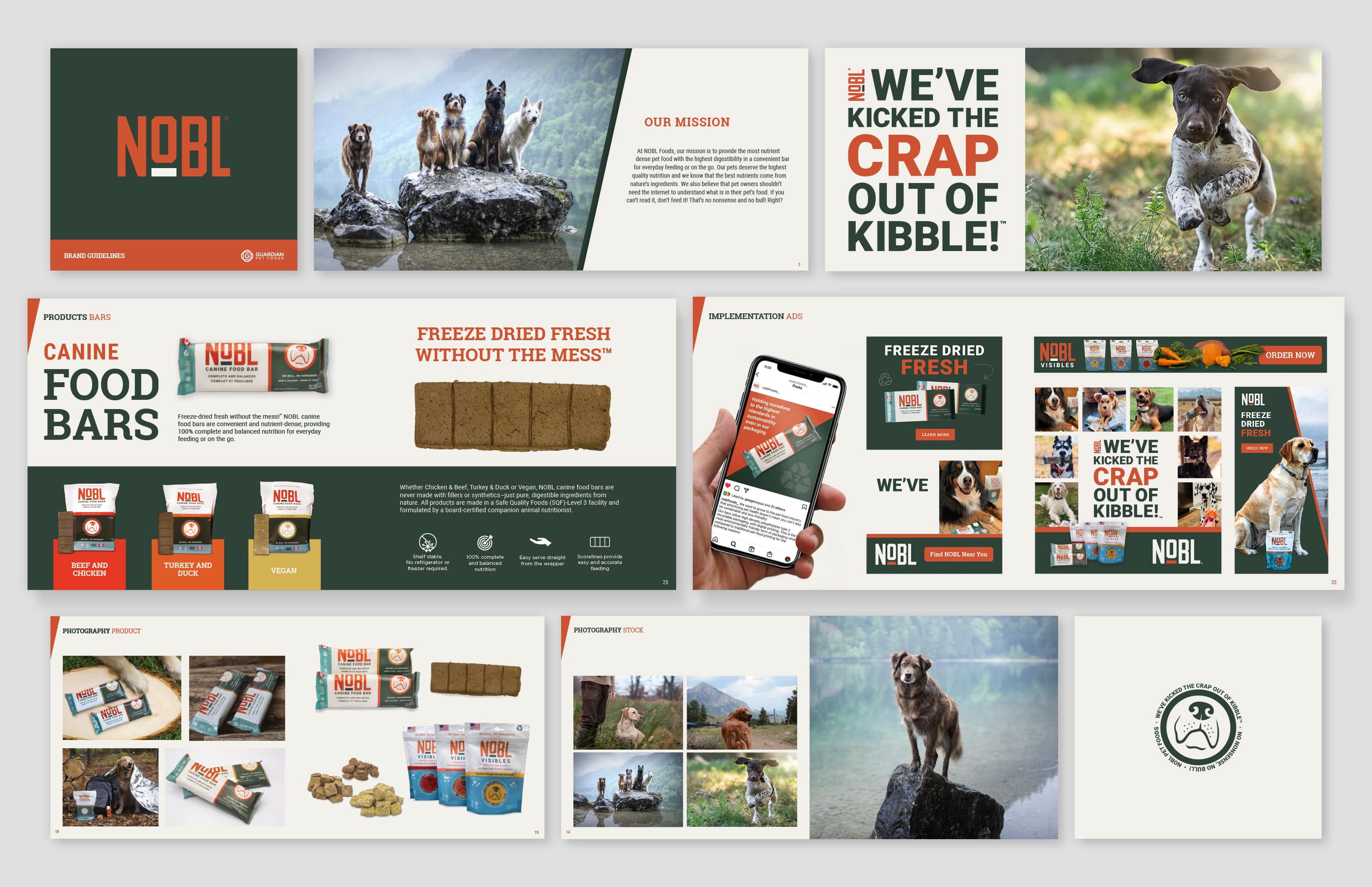 Overview
Guardian Pet Food is a certified B corporation. Their mission is to help pets live their best life by creating balanced and natural dog food products, including the NOBL product family, which was built on sustainability, transparency, and digestibility. The company came to GO with the goal of communicating their commitment to balancing profit with purpose to both pet parents and pet food retailers.
Our Approach
GO jumped at the opportunity to work with such an impactful brand, initially creating email, print, video, and social campaigns. As the company has introduced new products, GO has created and launched numerous email campaigns, newsletters, and landing pages that speak to both everyday consumers and retail partners.
highlight
Our integrated approach with NoBL powered a 177% increase in online store sessions leading to an 80% increase in D2C Shopify sales.